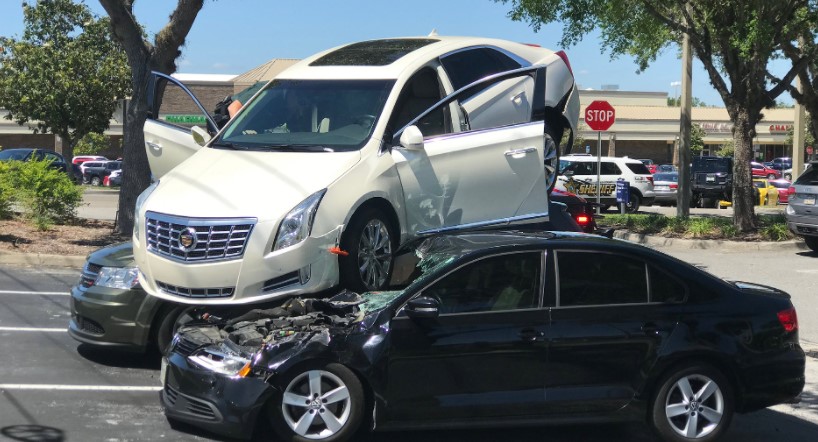 Florida, also known as the Sunshine State, is famous for its heat and humidity. Tourists flock to Florida all year long to enjoy the beaches and attractions. In addition, the weather in Florida attracts people who live in colder climates. Many retirees are known as snowbirds because they spend the summer months at home and the winter months in a home in Florida. As more snowbirds are spending their winters in Florida, the number of automobile collisions in the state continues to climb.
For a while now, Florida has been one of the top states for automobile accidents. The high number of accidents also set the stage for car accident fatalities for senior residents.
If you live in Florida, you should know the statistics regarding older drivers and Florida car accidents.
Who Is Considered An Older Driver?
Many people consider Floridians over the age of 60 as "older drivers." However, because most of the fender benders involving older drivers often occur in people over 65; therefore, people 65 and older are considered older drivers.
The Centres for Disease Control (CDC) agrees that the age of established, older drivers is 65. There are over 45 million drivers in the United States over the age of 65, and it has been this way since 2018.
How Dangerous Can Driving Be For Older Drivers In Florida?
Florida has the highest rate of car accidents in older drivers. Part of the reason for this is the number of people over the age of 65 living in the state. As of 2019, over 4 million senior residents call Florida home, either full-time or part-time. This equals around 20 percent of the population. With so many older drivers on the road to get their necessities, the risk for accidents increases for older drivers and other drivers on the road.
According to the CDC, drivers need to use all of their faculties to drive safely. Older drivers often have to deal with a decrease in cognizance, which increases the risk of an accident. In addition, many older drivers have medical conditions that can affect their ability to drive.
According to the Florida Department of Transpiration, older drivers are at greater risk of passing away in an automobile accident. The risk older drivers put on themselves and other drivers on the road is serious. Because of this, the Florida Department of Transportation requires drivers over the age of 80 to re-establish their licenses yearly. This allows the division to tell if a driver is too old to drive safely.
What Does All This Mean?
Everything mentioned above is not intended to blame drivers over 65 for every accident in Florida. It is intended to provide insight into how dangerous driving can be, particularly if you are 65 or older. In a perfect world, all older drivers will have someone to drive them around. Unfortunately, this isn't always possible; therefore, if you are going to drive, it is essential to follow the vehicle safety rules set by the CDC. These include:
*Always wear a seatbelt, even if you are just driving down the street.
*Talk to your doctor to determine if any of your medications will affect your ability to drive safely.
*Drive when the weather is good and pay attention to the street conditions.
*Never drink alcohol while driving.
*Try to stay on well-lit streets in the evening and at night.
Car Accidents Do Happen In Florida, and You May Need a Personal Injury Lawyer
If you are involved in a fender bender in Florida, it is up to you to prove the other party was responsible for the crash. You will need a professional to help you with this; therefore, you should call a personal injury lawyer immediately after the accident. You will need someone with knowledge and experience in personal injury law to try to prove you weren't to blame, so you can be compensated for your medical bills, lost wages, and property damage
Related Posts